Wiurila
with
Bernadotte & Kylberg
Sale price
1 350 EUR
Regular price
Unit price
per
Availability: 50 numbered pieces
Tax included.
Shipping
calculated at checkout.
Product information

The Swedish design duo Bernadotte & Kylberg created the Wiurila chair for the restaurant at the historical Finnish manor Wiurila, located in Halikko in southern Finland. Although the Wiurila chair is a chair that is specifically developed for the manor's restaurant – and with obvious references to the manor buildings itself – it is anything but limited to that environment.

Material: Ash

Width:  44,5 cm
Depth: 46,25 cm
Height: 91 cm
Seat height: 45 cm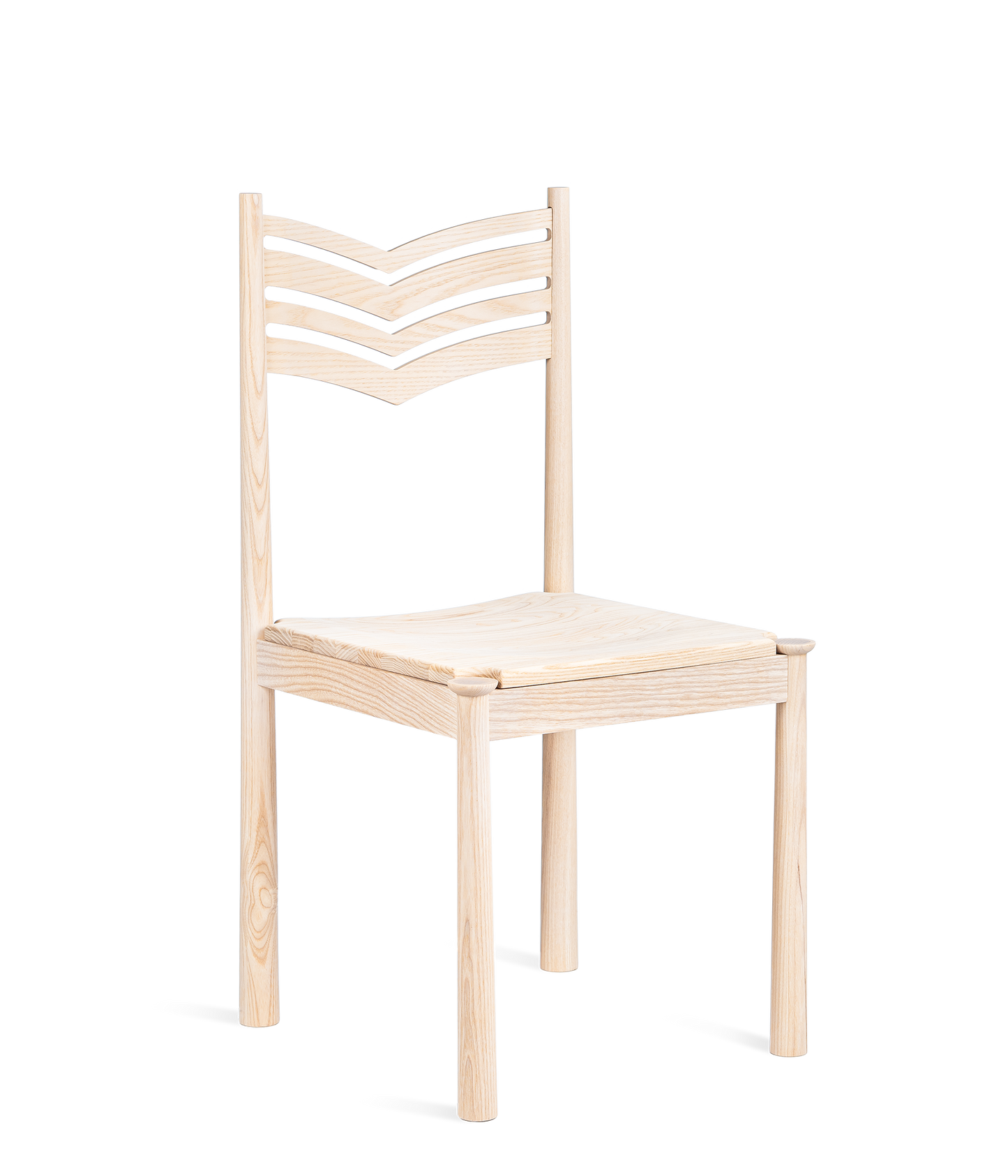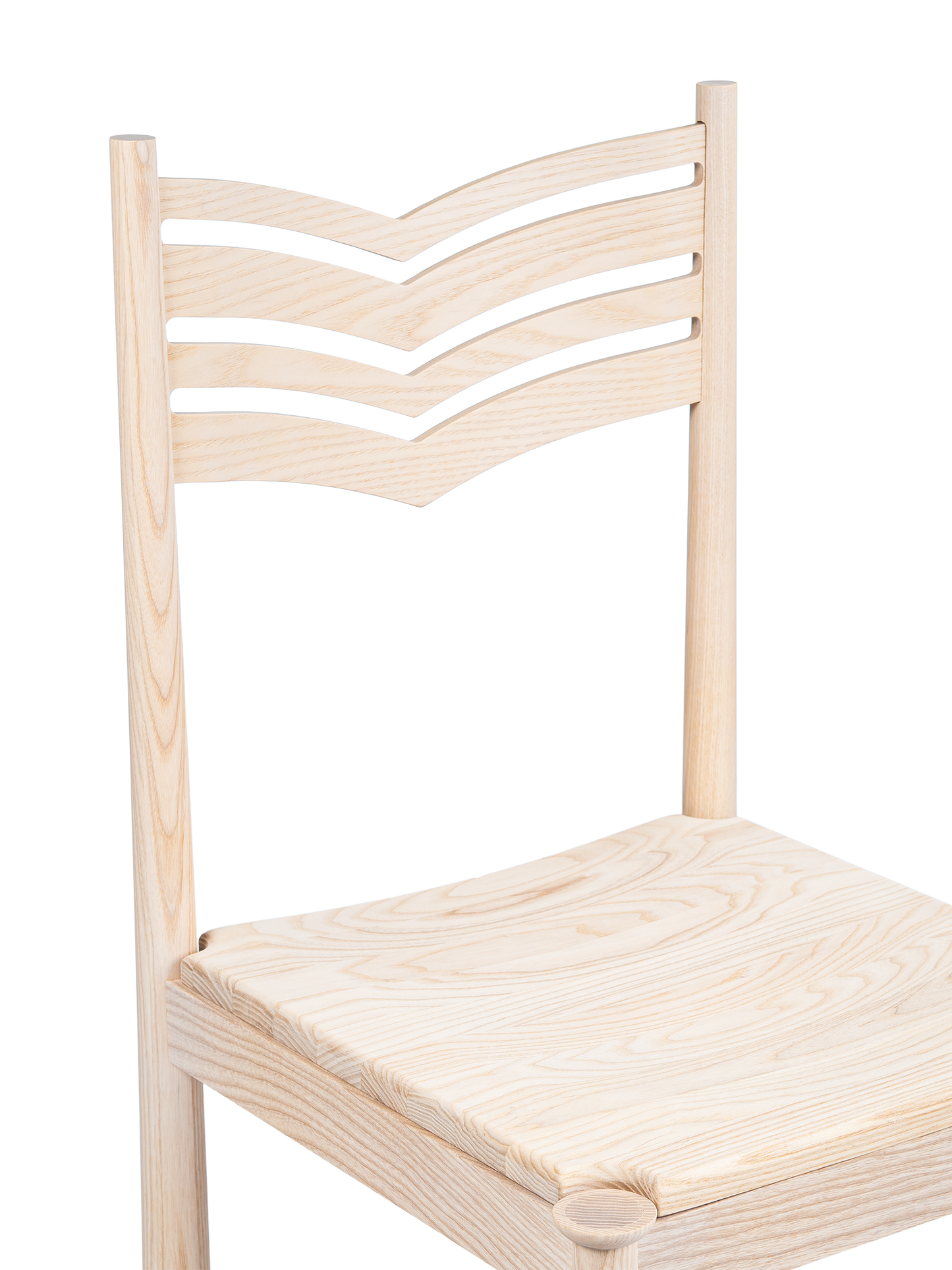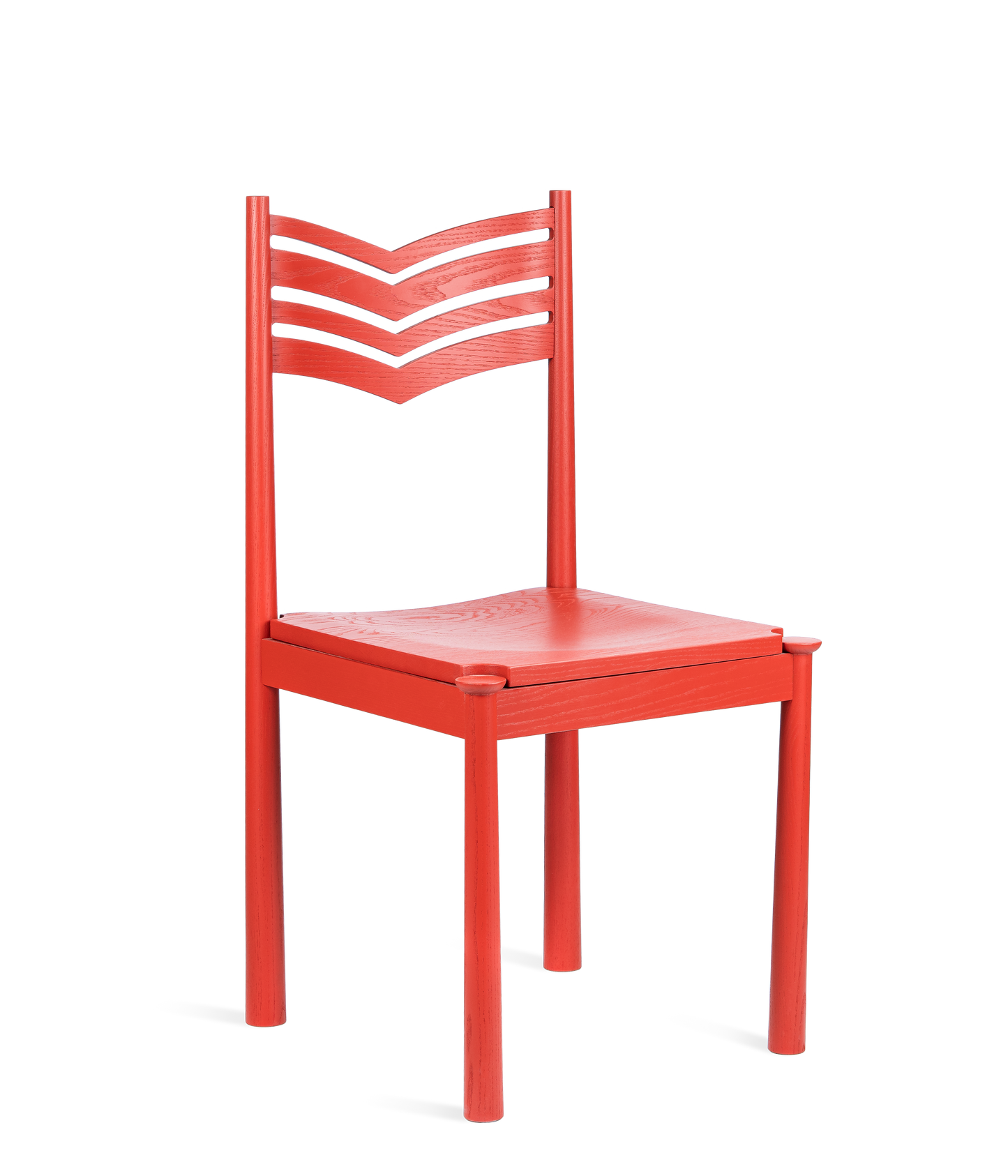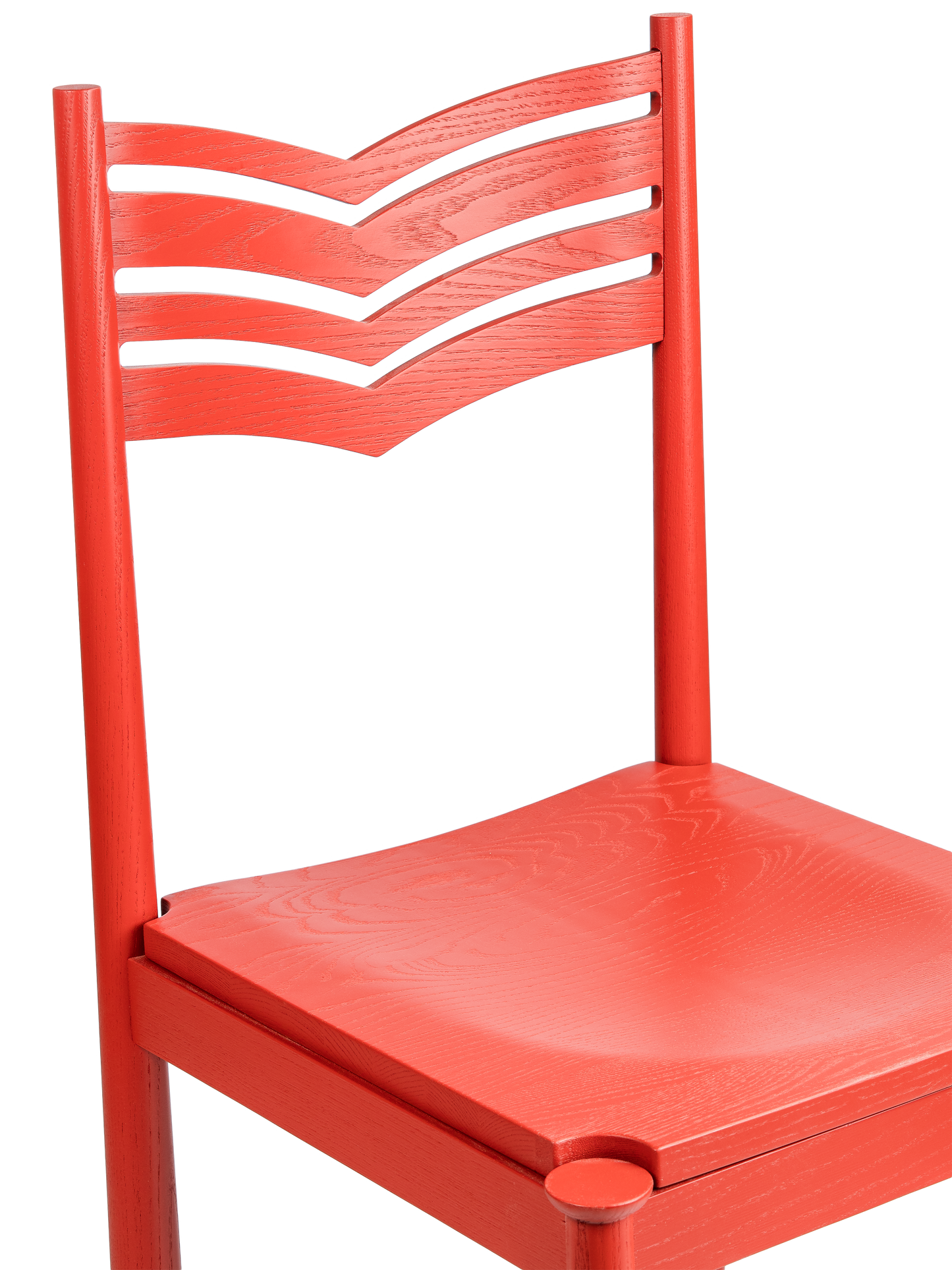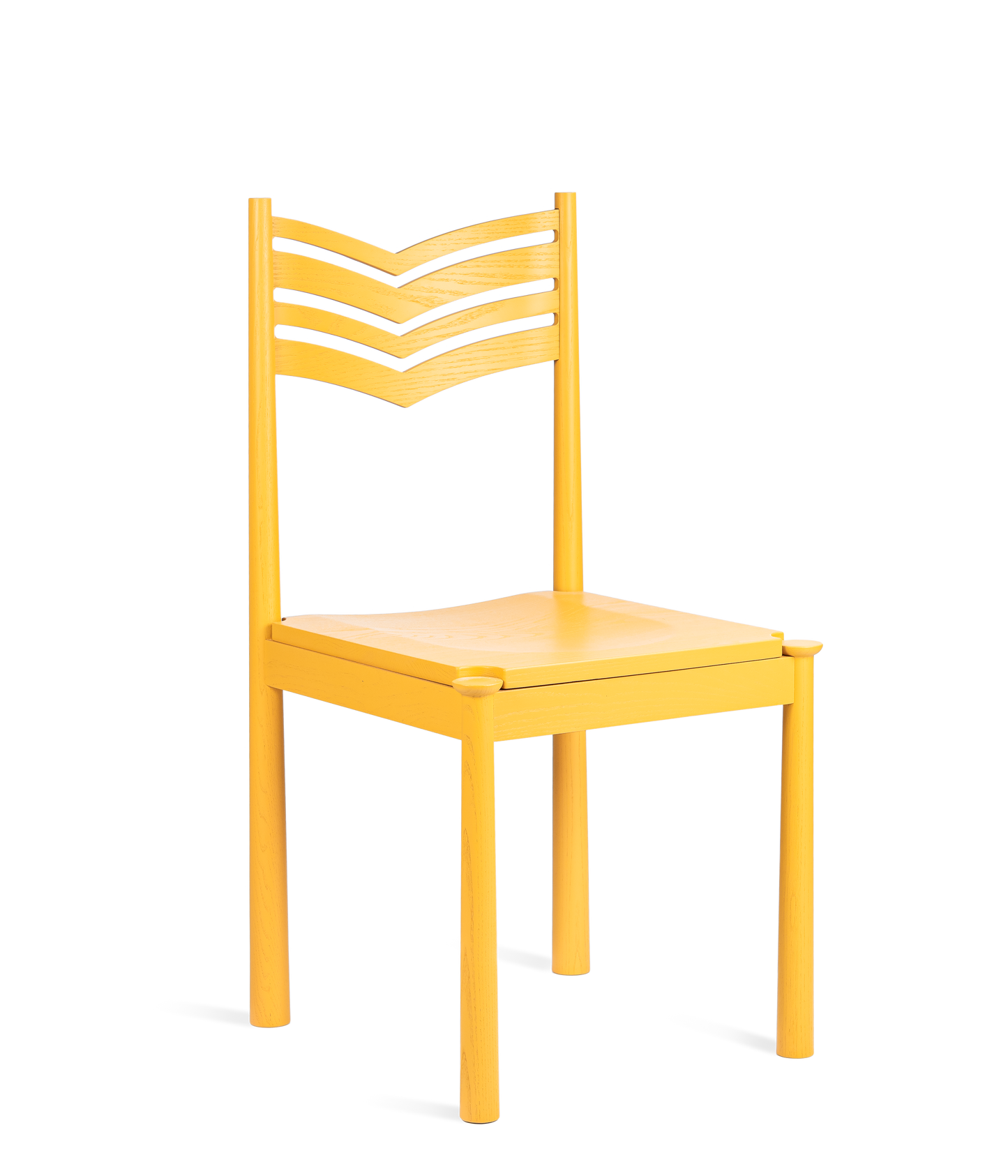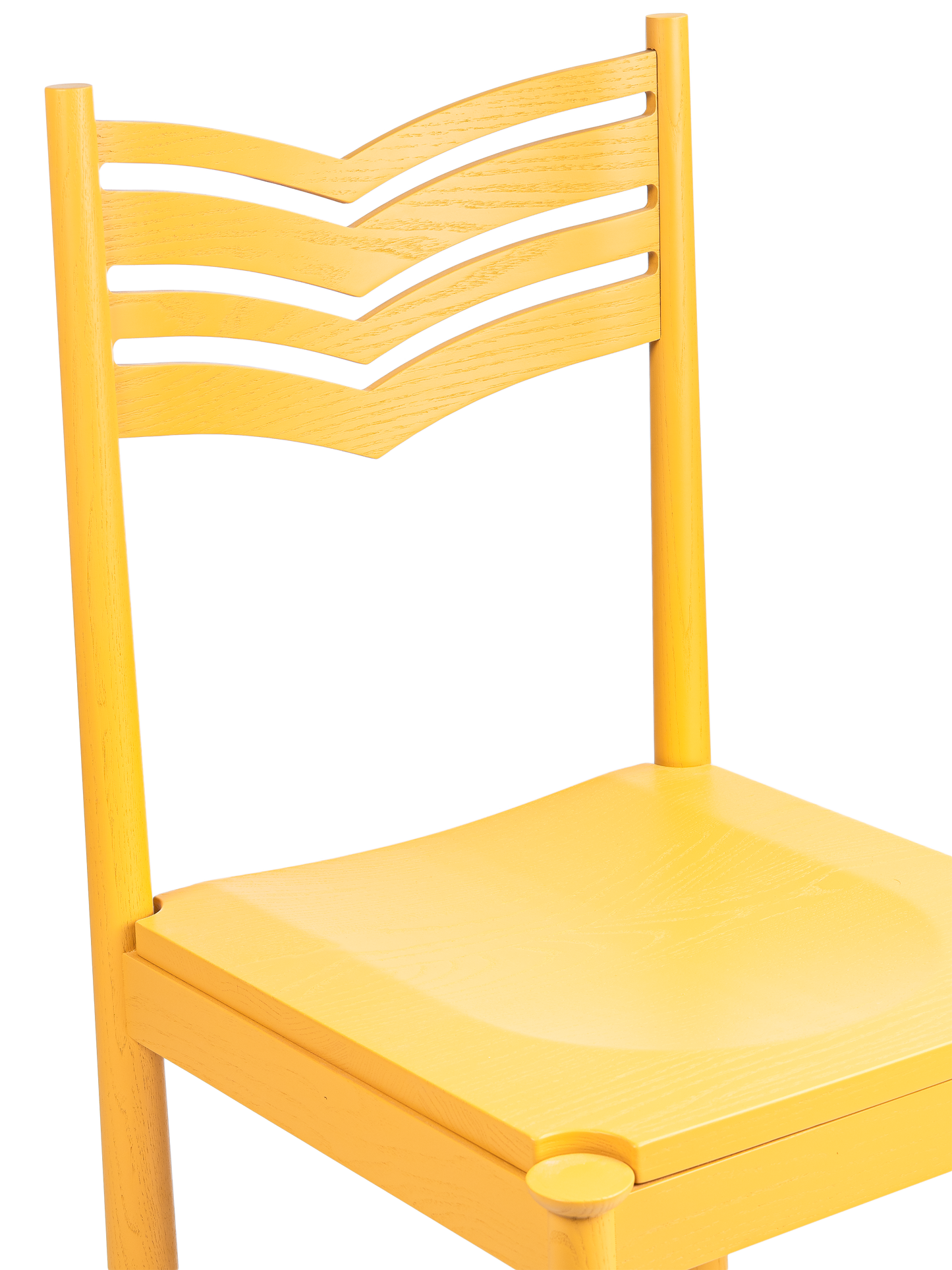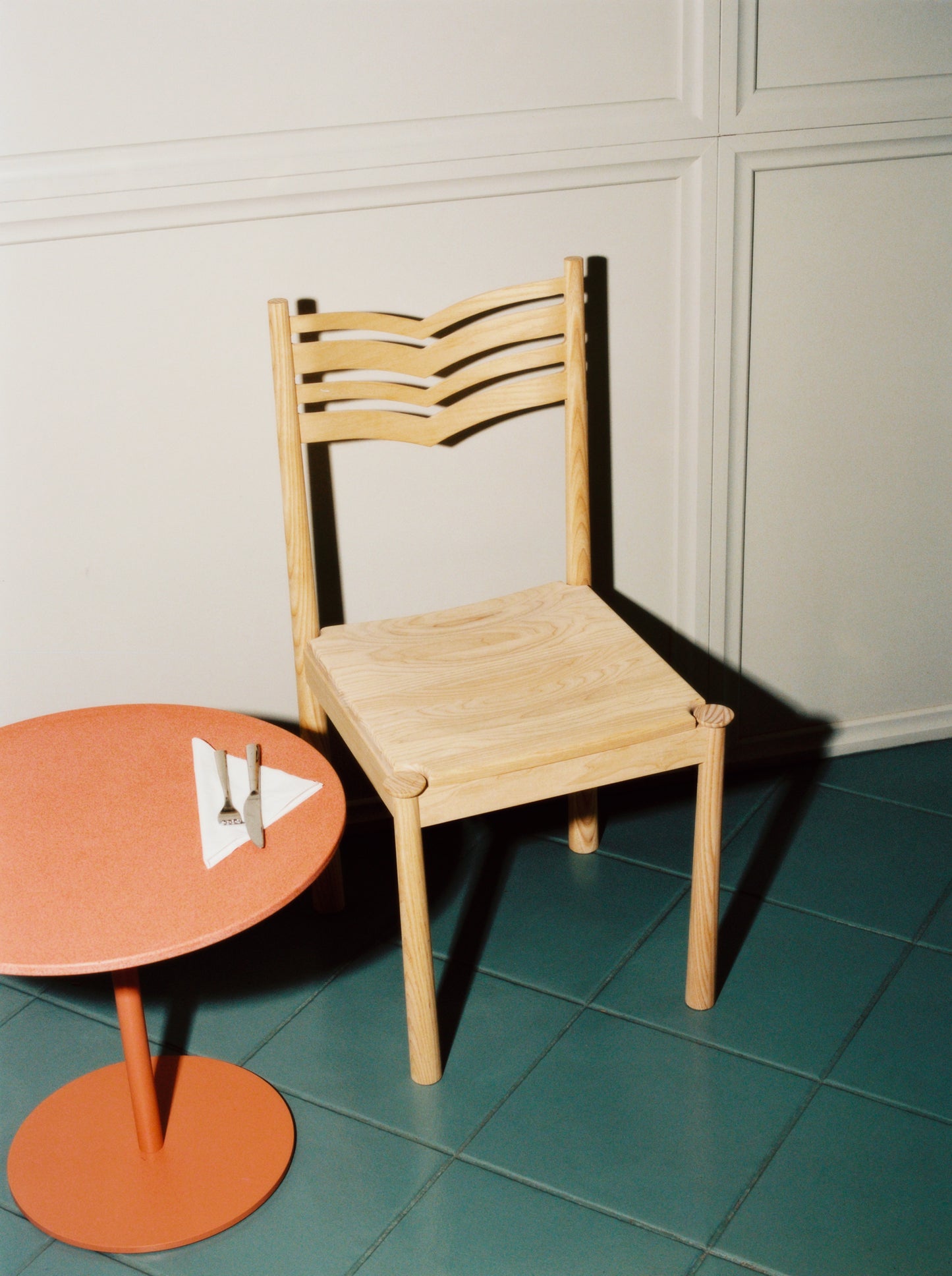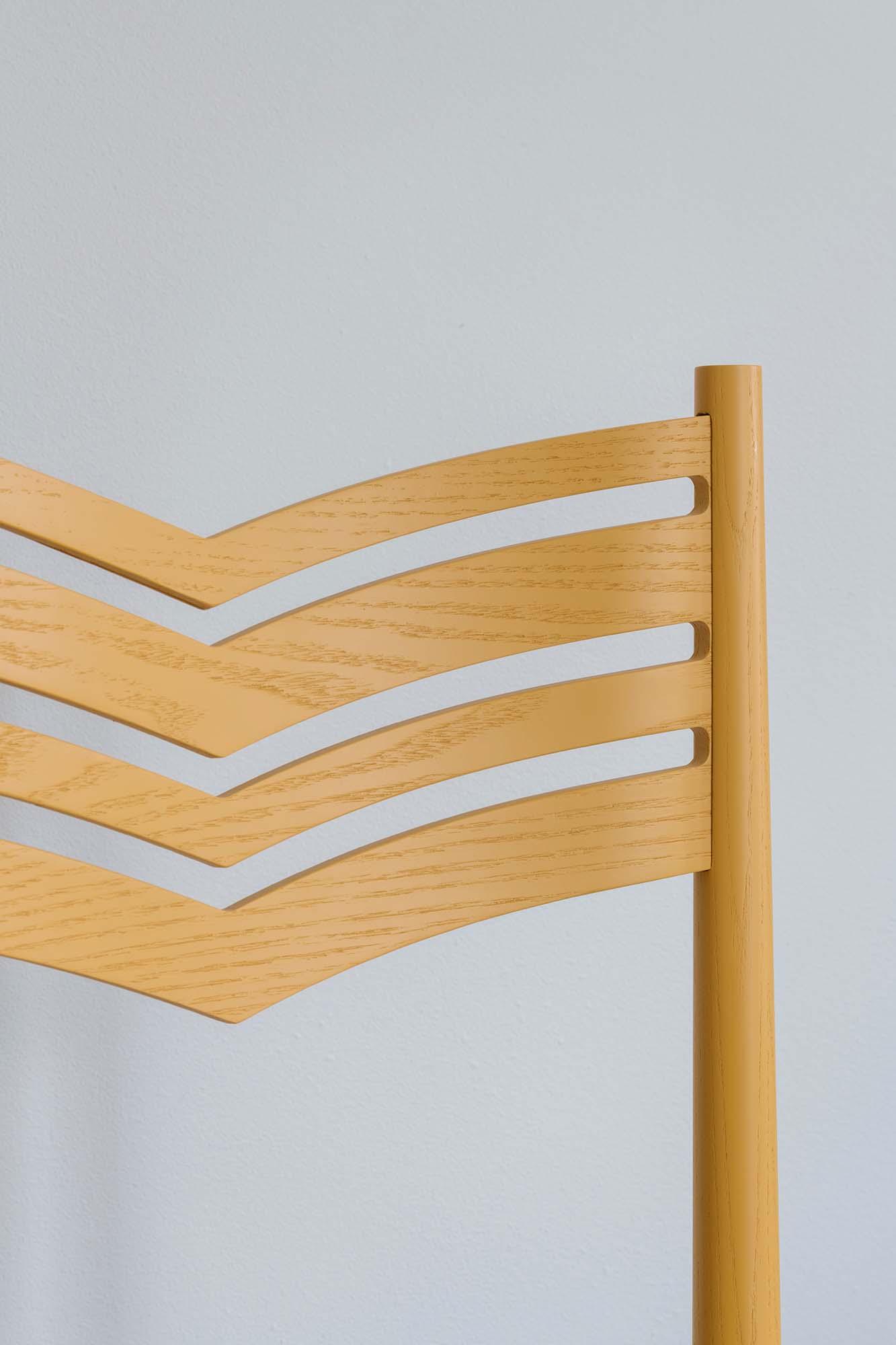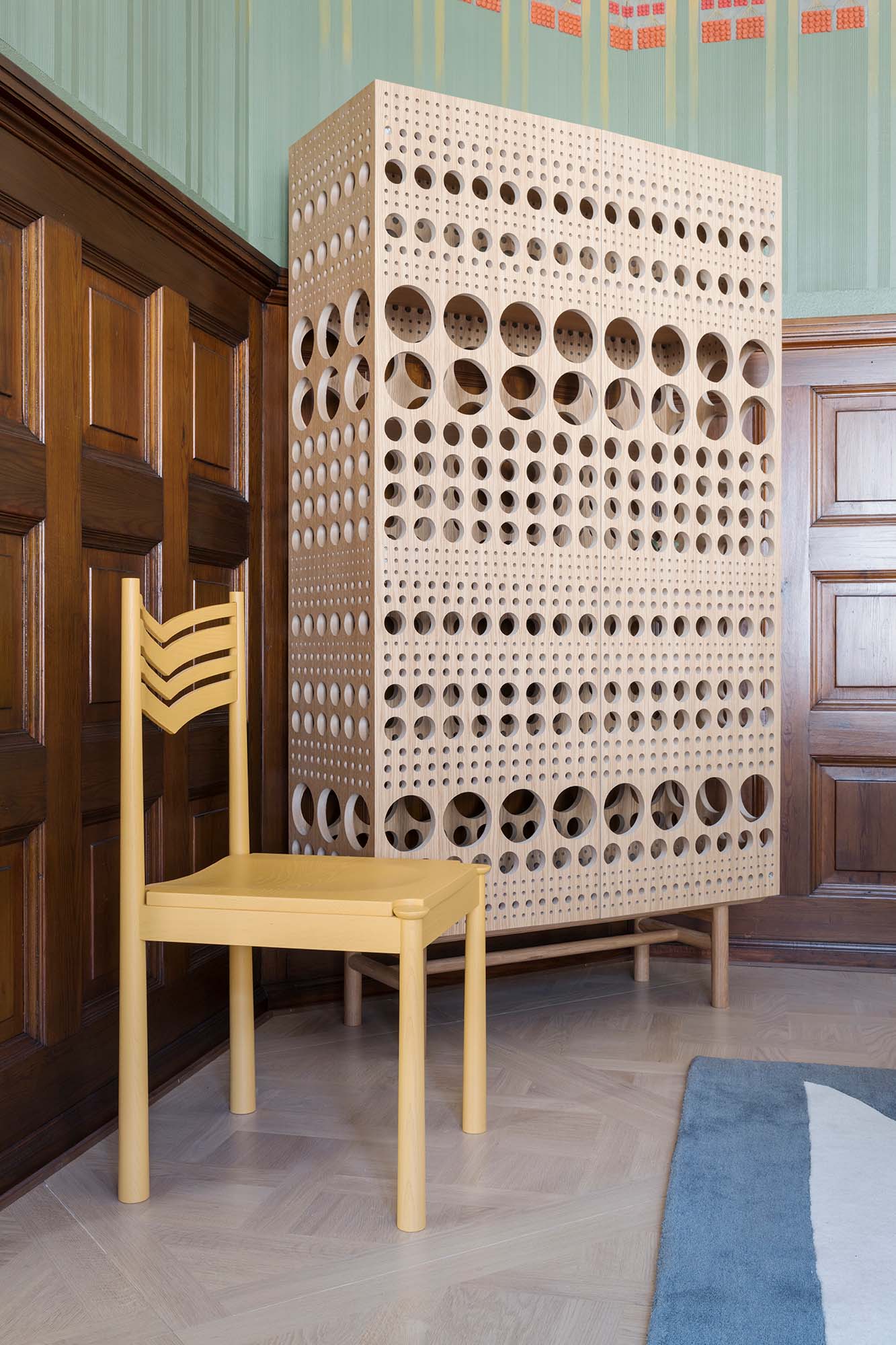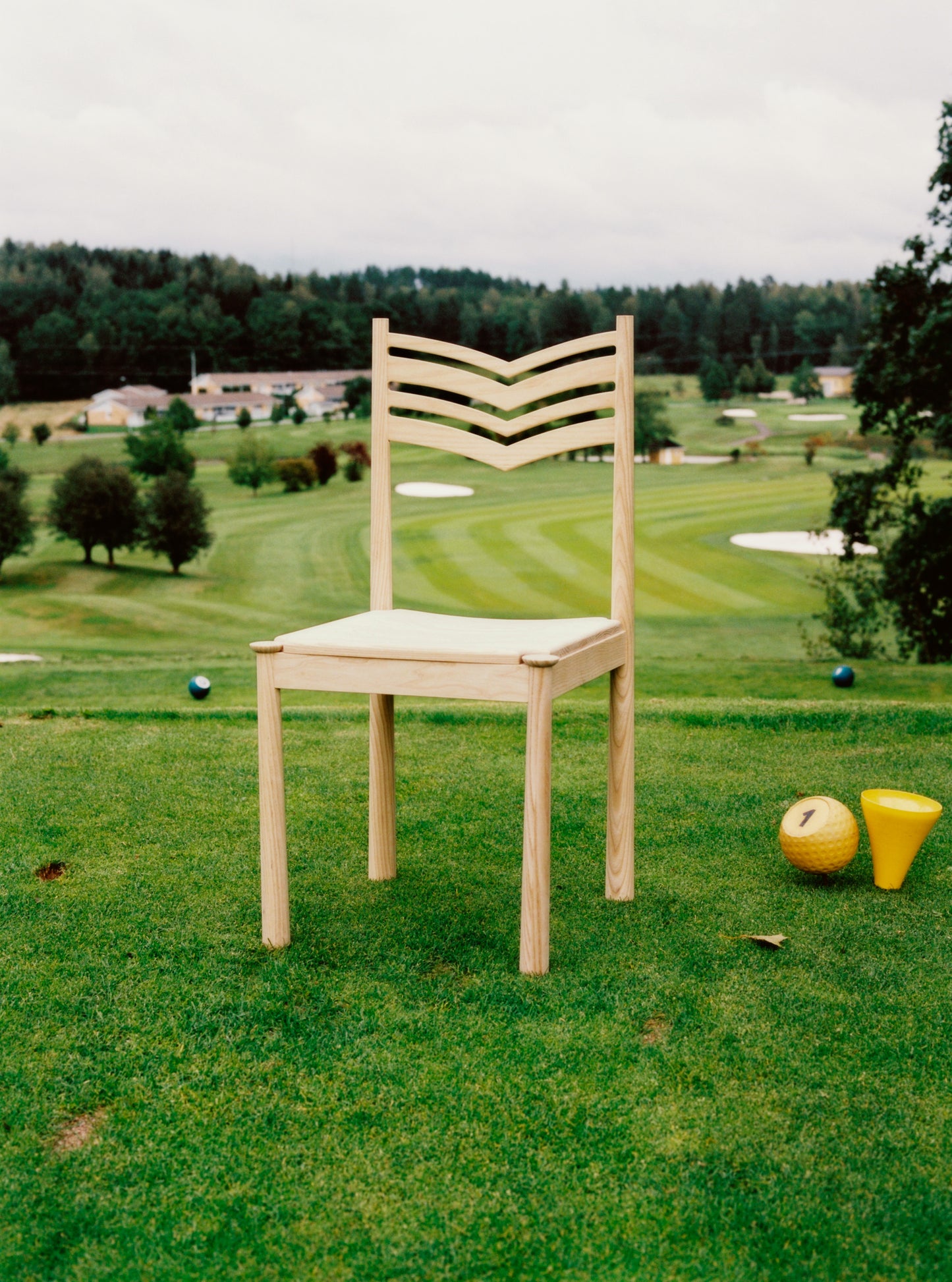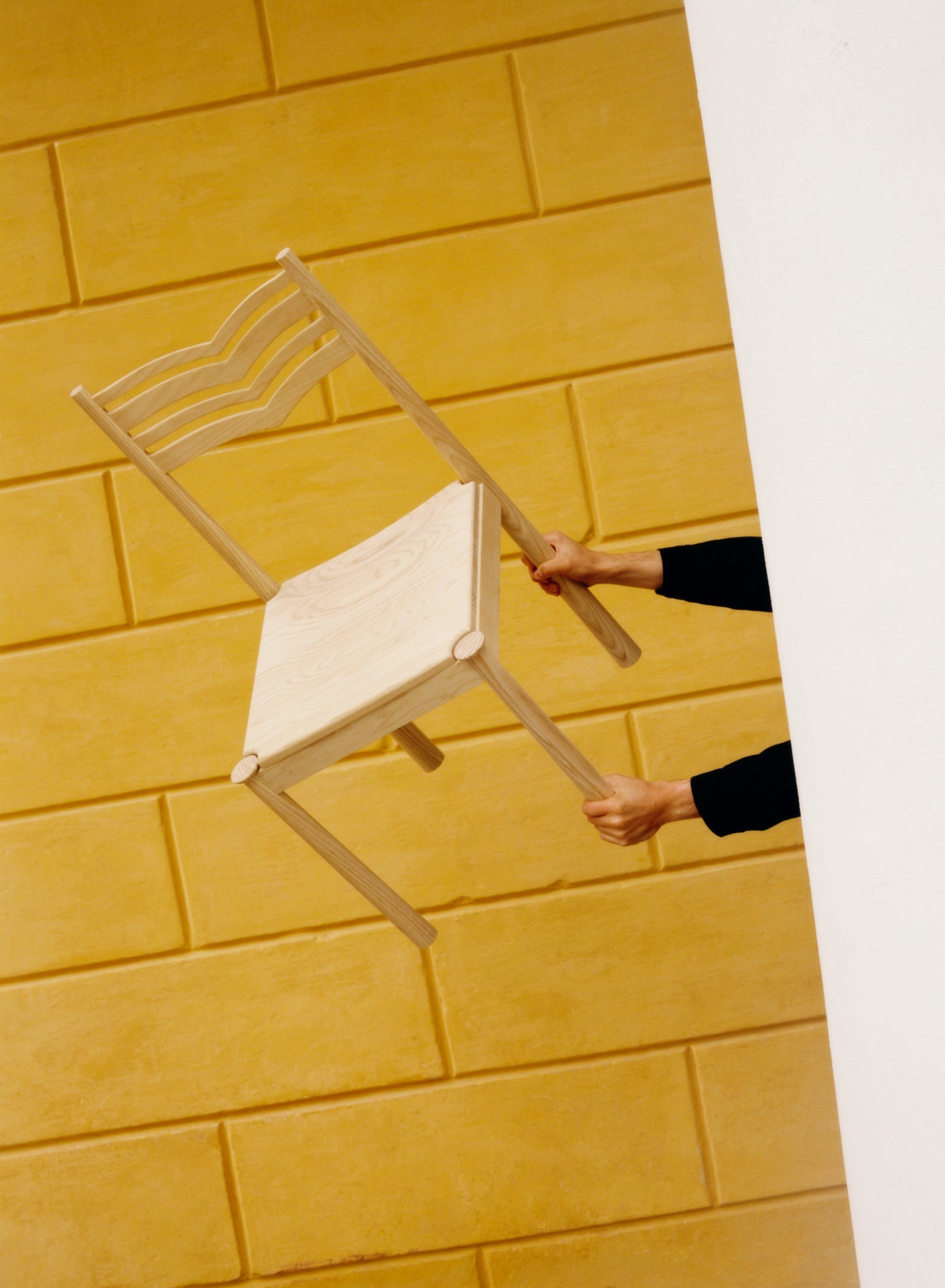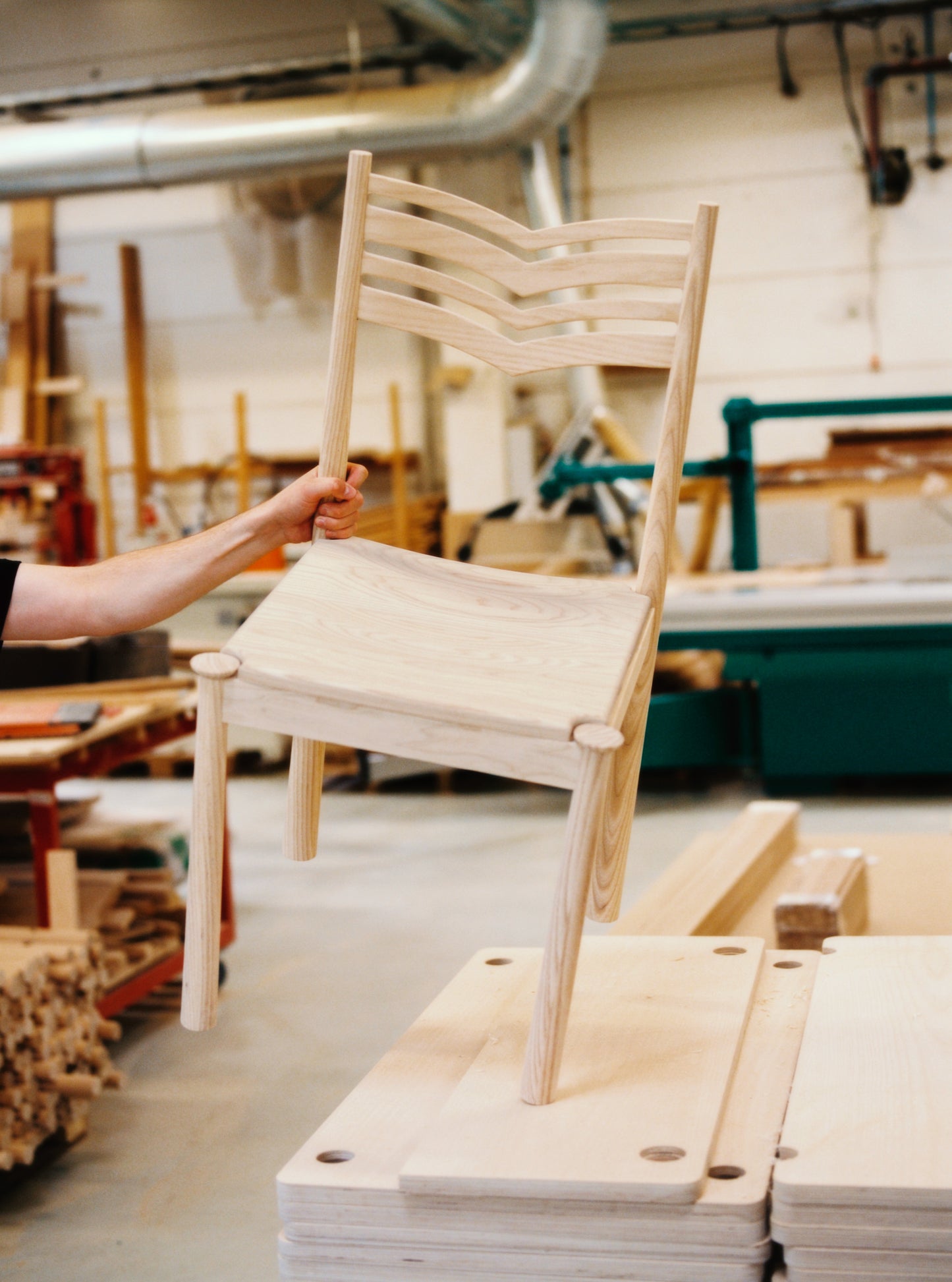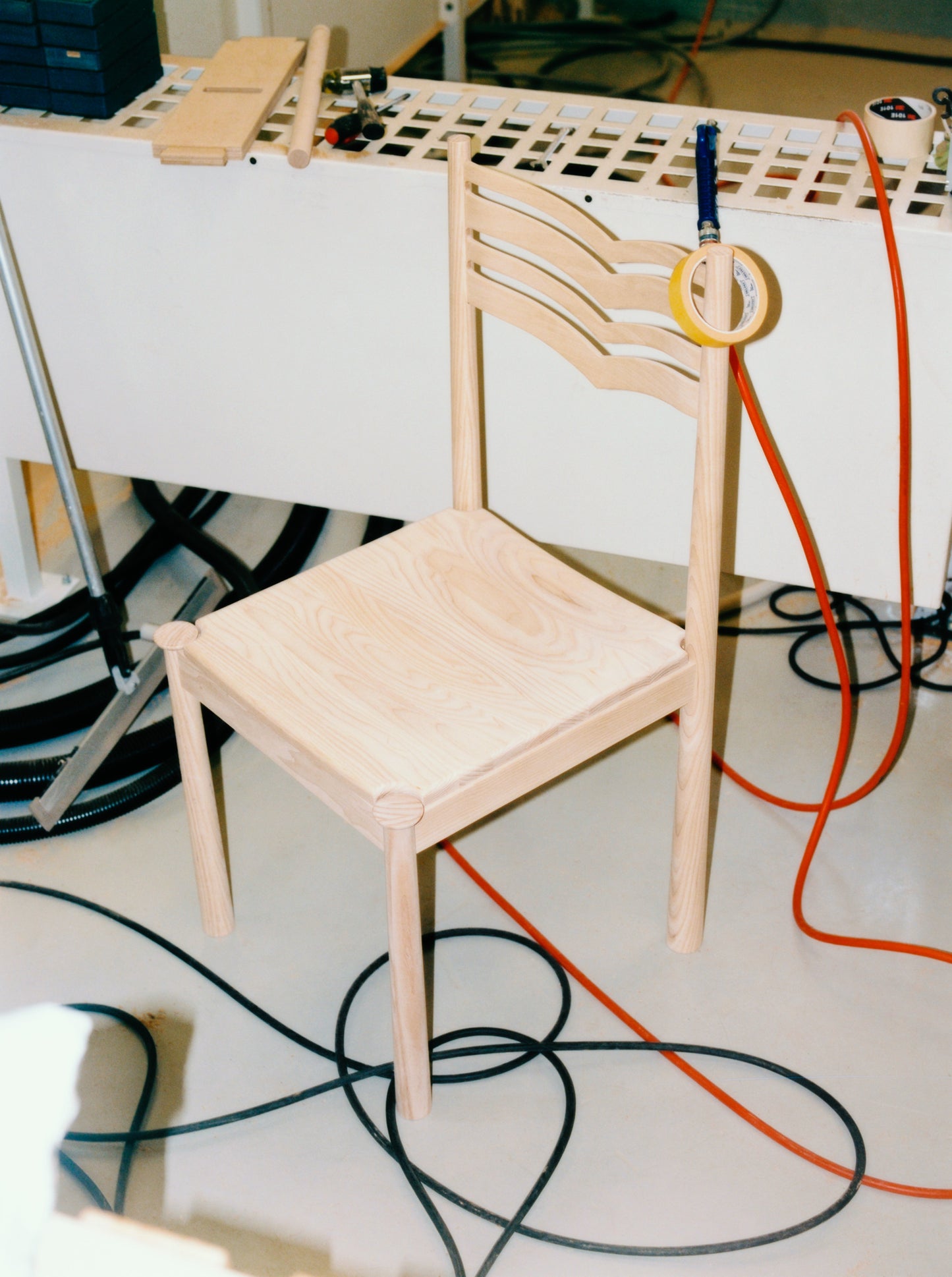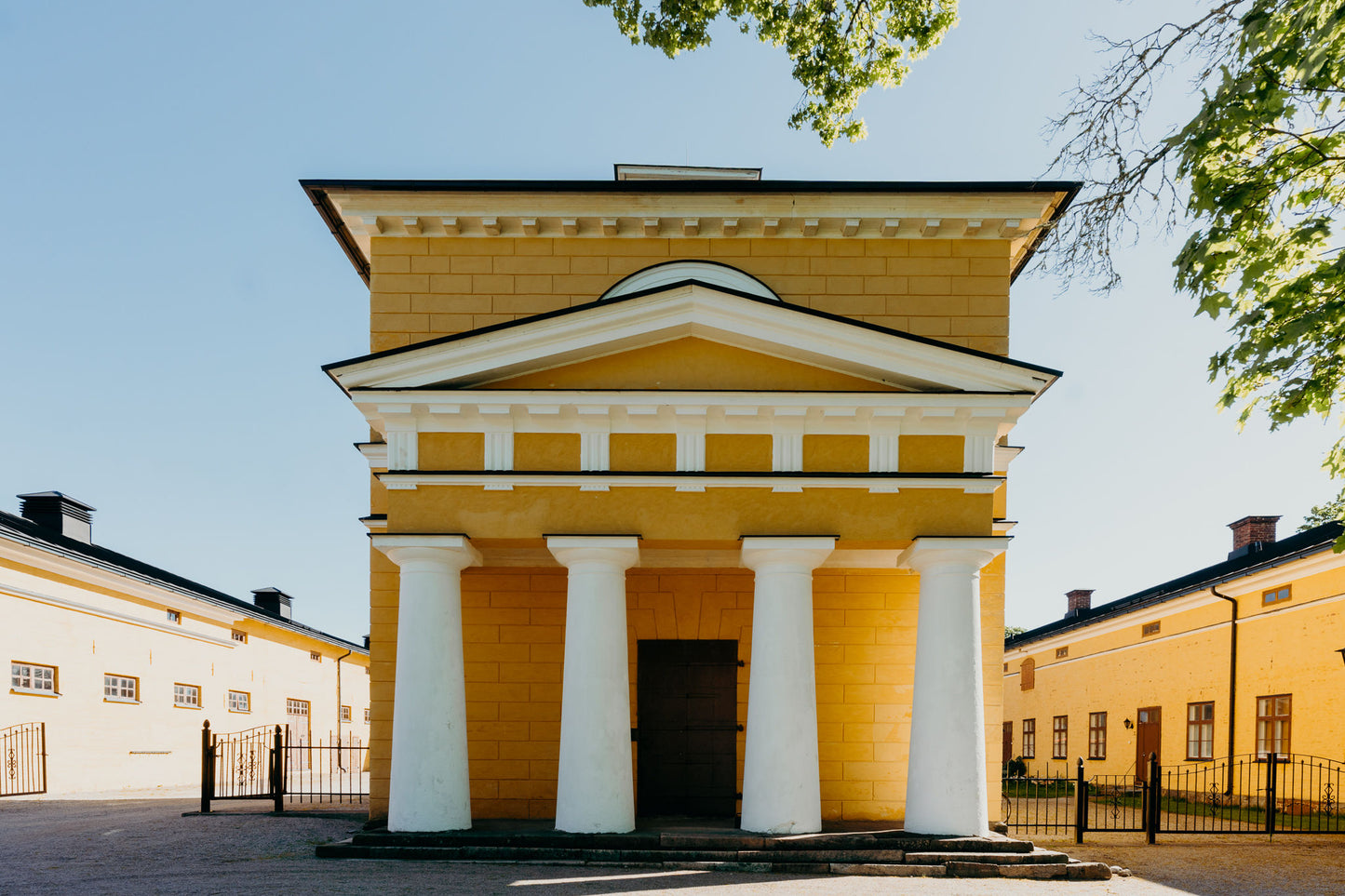 The manor Wiurila, which is located right next to our factory, needed a new chair for its banquet hall. We were asked to design something that was both special and suitable for the historic premises.

Wiurila has a long history dating back to the 15th century, but it was in the early 19th century that the medieval manor was expanded to what it is today. The corps de logis at Wiurila, a two-story stone building in neoclassical style designed by architect Charles Bassi, was completed in 1811 and is considered one of the most beautiful mansions of the era. A few decades later, it was joined by the brick outbuildings, which Magnus Reinhold Armfelt built according to drawings by Carl Ludvig Engel. Today, the manor houses, among other things, a hotel, restaurant, equestrian activities, and an 18-hole golf course.

When Bernadotte & Kylberg took on the task of designing a chair for the manor's restaurant, it was natural to let Wiurila's architecture influence the design. "The inspiration for the chair's wing-shaped back is taken from the roof of the outbuildings, and the chair's legs from the manor's pillars." - Bernadotte & Kylberg.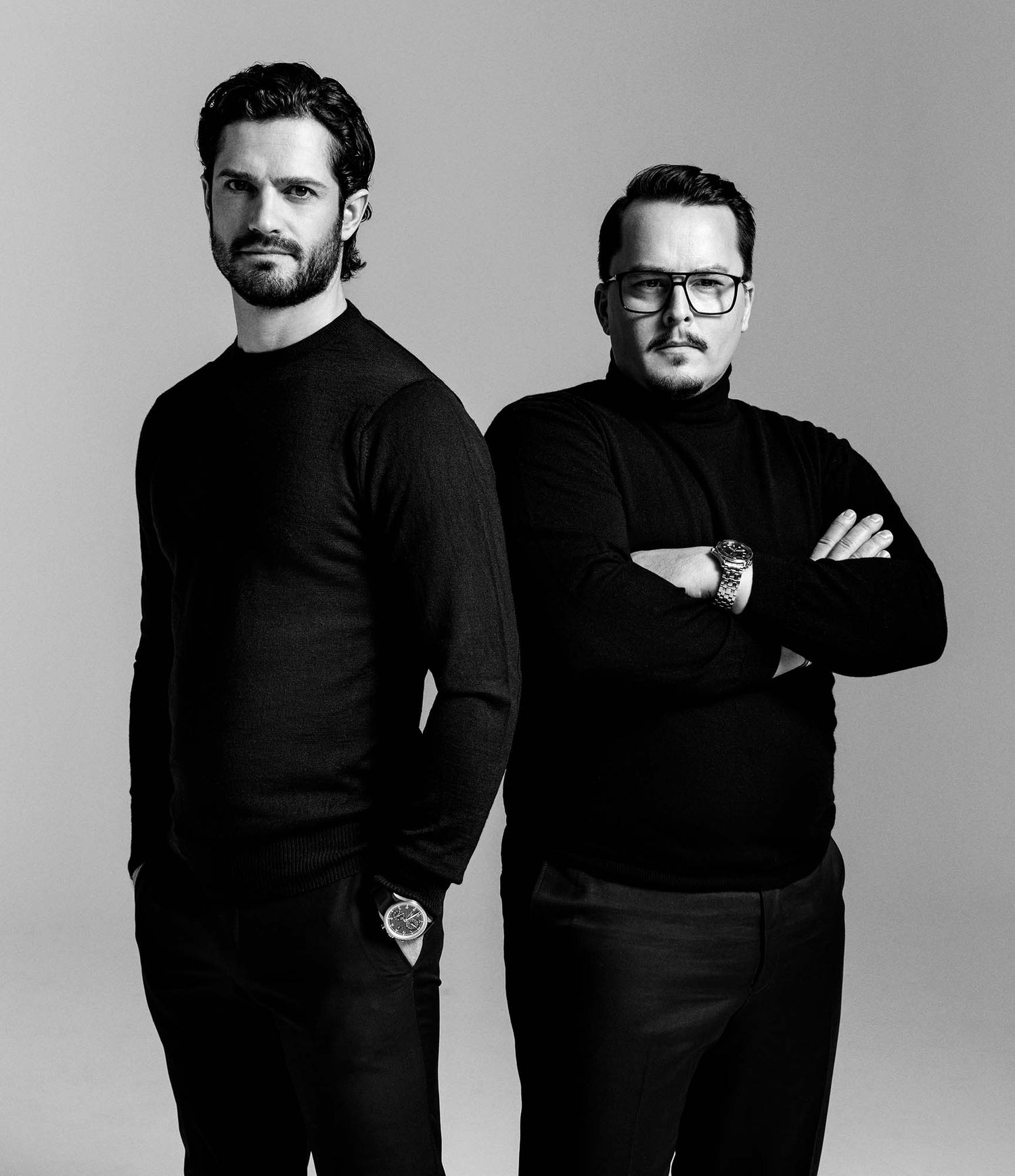 Bernadotte & Kylberg
Bernadotte & Kylberg was founded in 2012 by Prince Carl Philip Bernadotte and Oscar Kylberg and has since created designs for leading Swedish and international brands such as Hästens, Georg Jensen, Stelton, Zwiesel and many others. Bernadotte & Kylberg's design philosophy is to create unique, sustainable and timeless design with a strong focus on both maximum user benefit and a high degree of design. The duo sees it as their task to, through new textures, materials and techniques, question how we use and look at an object - and thus create innovative designs that last for generations. Bernadotte & Kylberg have, among other things, been awarded the TableWare International Award of Excellence and the Red Dot Award in the category "High Quality Design" for their collection Aquatic for Stelton and the German Design Gold Award for the collection Signum for Zwiesel.
View all products
More products from: Bernadotte & Kylberg